Invest Responsibly: 72.99% of retail investor accounts lose money when investing in derivatives with this provider. You should consider whether you understand how derivatives work and whether you can afford to take the high risk of losing your money. Invest Responsibly: 73.20% of retail investor accounts lose money when investing in derivatives with this provider. You should consider whether you understand how derivatives work and whether you can afford to take the high risk of losing your money. Invest Responsibly: 81.85% of retail investor accounts lose money when investing in derivatives with this provider. You should consider whether you understand how derivatives work and whether you can afford to take the high risk of losing your money.
Precious metals trading
Trade on Spot Metal derivatives and unmask new trading opportunities
Invest in Spot Gold and Silver
| Markets | Sell | Buy | Change, % |
| --- | --- | --- | --- |
| Markets | Sell | Buy | Change, % |
| --- | --- | --- | --- |
*The pricing is for indicative purposes only. Please click on individual symbols to see trading conditions.
Dynamic leverage applies to MT4, MT5 and cTrader. For more information, visit: https://www.fxpro.com/leverage-information
Why trade with FxPro
15+ Years of Excellence
Choose a trusted broker that serves clients in over 170 countries.
Trade thousands of Instruments
Trade Shares, Futures, Indices, Metals, Energy and other derivatives!
4 Trading Platforms
Trade on your preferred platform including FxPro MT4, MT5, cTrader and Edge
Fast Execution & Deep Liquidity
Benefit from ultra-fast order execution with most orders executed in under 13 ms.
105+ UK & International Awards
Trade with a broker that has been repeatedly recognized for the quality of its services.
24/5 Multilingual Support
Reap the benefits of our 24/5 Customer Support, providing assistance in more than 17 languages.
Award-Winning NDD Execution
All client trades are executed with No Dealing Desk1 intervention. Most trades are filled in under 13 milliseconds, with up to 2,400 trades executed per second.
Choose Your Platform
We provide our clients with a wide range of desktop, web and mobile trading platforms including MetaTrader 4, MetaTrader 5, cTrader and FxPro Platform.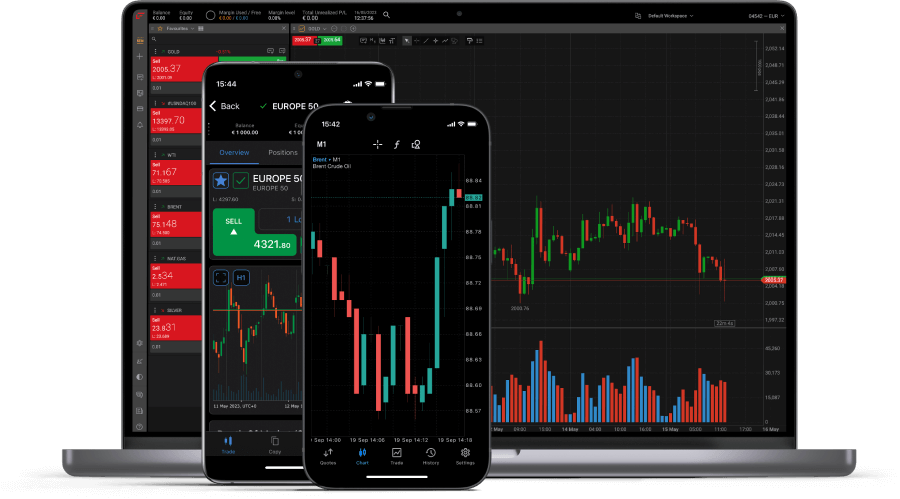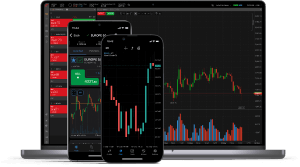 Factors That Affect Quotes
Metals trading is affected by seasons, market volume, and up/down trends throughout the day. As a general rule trading decisions should be made based on data from the Economic Calendar and it's best to follow statistics from America and China
Global industry plays a large role in trading Precious metals: silver mining companies, and the main buyers of silver, create the market for it. Therefore, it's important to not only follow the general high-tech and metal-mining news, but also pay attention to regional events when predicting price movements. Issues with Precious Metals production or new investment into the business are things that can cause corresponding market fluctuations. E.g., the price of Silver depends on the main factors of the global economy - inflation, GDP growth, refinancing rates and decisions made by the global central banks. During periods of economic upheaval, Precious Metals prices jump, as more and more investors seek to protect their capital from febrile changes in the foreign exchange market.
Moreover, experts say that Silver is not an unlimited resource which means that its price will constantly increase over time – so, the analysts predict a further upward trend.
As a rule of thumb, gold and silver, react negatively to the growth of stock indices, at which point the attractiveness of Precious Metals as a 'safe asset' decreases.
As far as Platinum trading goes, the main factor affecting its exchange value is the balance of supply and demand. Unlike gold, which is mined in its purest form, Platinum exists only in the form of an alloy with other metals, due to the process of extraction and separation being complicated and energy consuming. Because of that the global annual production of Platinum is only approximately 5 million troy ounces, which is not large figure in comparison to the annual gold production, which is 17 times higher, and silver which is 100 times higher.
Platinum has specific properties that keep this metal in demand in many industries, although, approximately 40% of it is used in automobile production.
The global supply and demand of Metals has a significant impact on their value. Thus, with the increase of demand, the prices of Metals rise, and vice versa – when the demand is weak, the value of Precious Metals declines. However, this effect occurs mainly in the longer term, and does not change the short-term prices.
The value of gold is also affected by any major economy fluctuation brought on by GDP, unemployment reports and production activity, when market participants prefer to choose the so-called 'safe' assets, which Precious Metals are.
China has a leading position in production of Precious Metals such as gold, copper, aluminium, etc and keeping an eye on those figures is important.
Exchange trading
The biggest international locations for trading Precious Metals are London, New York and Shanghai. Other locations share a smaller volume of the Precious Metals trade.
The London Metal Exchange (LME) specializes in intermediary transactions with non-ferrous Metals. Its history is associated with raw materials coming to the UK from overseas for production of tin and copper. The exchange started in 1877 with copper trading. Short-term contracts were signed for three months, which was the time it took for the Metals to travel from Singapore and South America to the UK.
The New York Mercantile Exchange (NYMEX) is a futures market. One of its divisions is the COMEX which is engaged in trading operations of buying and selling options and futures of non-ferrous and Precious Metals: gold, silver, aluminium, copper and others. Approximately 15 thousand exchange transactions with Metals are executed at NYMEX annually.
The Shanghai Gold Exchange is the largest and one of the leading platforms of Precious Metals trading in the world. Founded in 2002 it has the status of a non-profit organization, and both Chinese companies as well as foreign banks have the right to participate. Precious Metals trading is carried out mainly with options and futures on gold bullions.
At the end of 2016, the trading volume of gold exceeded 24.3 tons. The Shanghai Stock Exchange does not determine world prices for gold, but instead uses quotes set in London and New York.
You can open any Precious Metals page to scroll through a live chart, discover actual Bid and Ask prices, the historical performance as well as asset volatility. This information can be used to make informed Metals trading decisions.
Learn more about Precious Metal trading with FxPro
Check out our useful educational material and top-notch trading tools.
Free trading course for beginners
Get to grips with the basics of online trading with our free interactive trading course.
Trading FAQs
Find the answers to common trading questions.
Trading Central Technical Analysis
Get the latest analysis & trading ideas on thousands of instruments.
Economic calendar
Stay on top of upcoming economic events and the latest data figures.
FxPro VPS
Automate your trading strategies with low latency Equinix virtual private server from Beeks.
Market News
Daily expert reviews from the FxPro Analyst team.
Trade Metals with FxPro
Trading spot metals allows investors to expand their portfolio by taking long or short positions on spot gold and silver. We ensure that your orders are executed at the most accurate and competitive prices. Spot gold is more valuable than spot silver, but they both share strong price movements.
Trading spot metals is often considered as a safe, haven investment, especially at times of economic uncertainty. You may practice trading spot metals on a free demo account before trading on your real account.
A World of Opportunities
Trade thousands of financial assets across a wide range of classes from a single trading account.